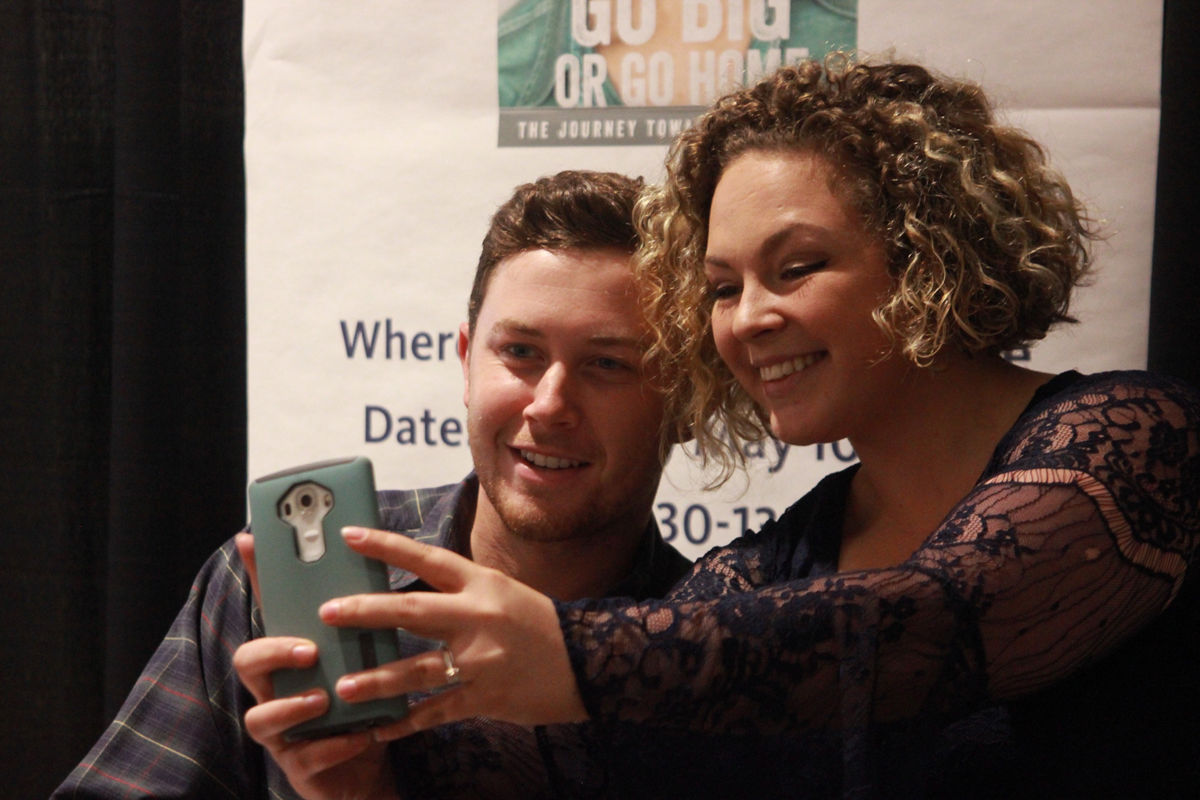 Photo by Brandon Keys
Jessica Keys, a Scotty McCreery fan, takes a selfie with the country music star at the Clear Creek Main Post Exchange on Fort Hood, May 10.
Hundreds of fans gathered at the Clear Creek Post Exchange for a chance to meet American Idol winner Scotty McCreery, and to get a signed copy of his book, "Go Big or Go Home," May 10.
The country singer whose real name is Scott Cooke McCreery auditioned for the 10th season of American Idol at the tender age of 16. Despite his young age, McCreery persevered through the competition to be the ultimate winner in 2011.
McCreery is known for his heart-capturing vocal abilities, but during his summer tour he will be signing books instead of singing tunes.
Click on the link below to read the full article
http://www.forthoodsentinel.com/leisure/american-idol-winner-visits-troops-for-book-signing/article_b7cd475e-1d1b-11e6-bad3-7f58d8cdce65.html