Scotty McCreery retweeted
@
ScottyMcCreery
amazing as always tonight !!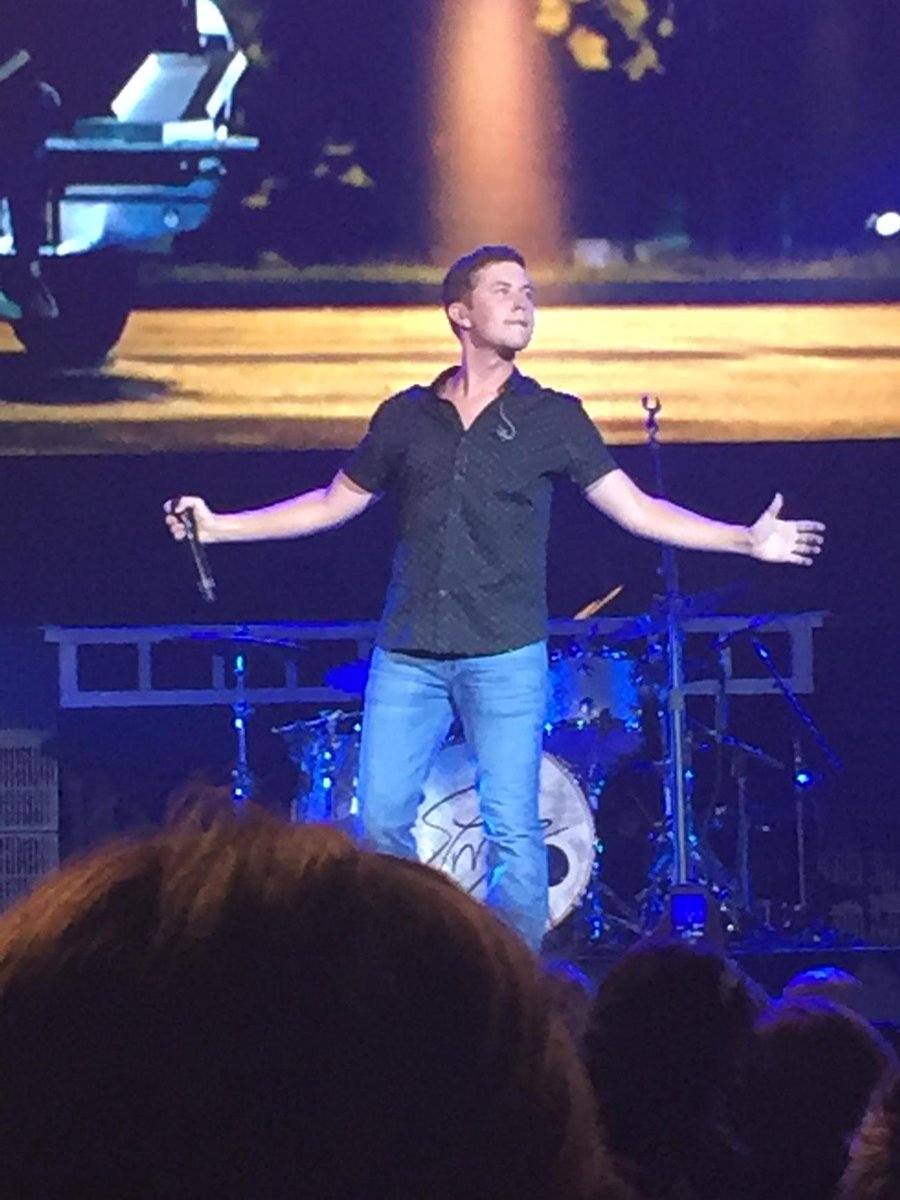 Despite its name - "The Riot Tour" - the show put on by Rascal Flatts was not.
One definite high point was opening act Scotty McCreery, he of "American Idol" 2011 fame who has come into his own as a solid country singer.
For being just 21, McCreery has stage presence a-plenty and a decent catalog of hits like "Feelin' It" and "See You Tonight" and "The Trouble with Girls."
But he won over any of the skeptics in the crowd with a heartfelt medley of country classics "King of the Road," by Roger Miller; "Mama Tried" by Merle Haggard, "Folsom Prison Blues" by Johnny Cash, "Chattahoochee" by Alan Jackson and "Mountain Music" by Alabama. This, from a kid whose peers grew up listening to NSync and the like.
Only gripe? At 30 minutes, his set felt short for an opening act when they often go for 45 or 50 minutes. Give us more McCreery next time.
I've only listed the portion that is about Scotty. To read the full article click on the link below.
http://m.stltoday.com/entertainment/music/reviews/rascal-flatts-starts-its-riot-tour-in-st-louis/article_c49a208c-f5da-5343-b5a1-fc781586cabf.html?mobile_touch=true