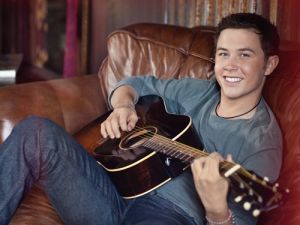 Pocahontas Live has added another act to their summer concert lineup at Pocahontas State Park.
Scotty McCreery will be in concert with a special guest to be announced on Sunday, July 28. Doors will open at 5 p.m. The concert will be at the Heritage Amphitheater at Pocahontas State Park in Chesterfield County.
About Pocahontas Live
Pocahontas Live will have concerts under the stars featuring national & local bands. Family friendly event at family friendly prices!
Built by the Civilian Conservation Corps (CCC), Pocahontas State Park was the first recreational park in the Richmond-Petersburg-Hopewell area. The National Park Service donated the facility to Virginia State Parks in 1946, making it the largest Virginia state parks with more than 7,600 acres and two small lakes. The area was renamed Pocahontas State Park and Pocahontas State Forest and was operated under a cooperative management arrangement with the Department of Forestry. In 1989 a new master plan, funded jointly by the Commonwealth of Virginia and Chesterfield County, called for expansion of park facilities to accommodate the large urban population surrounding the park.
Pocahontas State Park is also home to the
Heritage Amphitheater, which holds up to 4,000;
it's perfect for concerts, stage performances and other large gatherings. The amphitheater has bench seating for up to 350, and additional spectators take seats on a gentle, grassy slope. The area has an elevated stage with backdrop, restrooms, walkways, a concession stand and a ticket booth. Vendors can set up booths, displays and have activities in an adjacent wooded area.
The Pocahontas Heritage Amphitheater is the perfect place to see nationally known bands at a reasonable cost. For more information on Pocahontas Live, please contact us at
info@pocahontaslive.com
.
Pocahontas Live is proudly presented by The Virginia Museum of Radio Entertainment, a Virginia 501(c)3 nonprofit organization created to archive, sustain, and perpetuate roots-based American music through the presentation of quality educational and community enrichment programs. For more information on the Virginia Museum of Radio Entertainment, please visit
www.vmre.org.
http://pocahontaslive.com/about.html