VIDEO SCOTTY MCCREERY HOMECOMING
Instead of making a lot of new posts I will just keep updating this post and the Hometown visit tab above! <3
—
American Idol star Scotty McCreery came and threw out the scheduled ceremonial first pitch Saturday, but the weather did not permit NC State and Florida State to play their scheduled Atlantic Coast Conference baseball game, which was cancelled. He did however get to slide across the wet field! lolz
No embedding .. click link to see video of Scotty throw out the pitch
http://www.gopack.com/sports/m-basebl/spec-rel/051411aad.html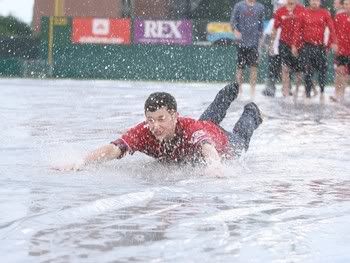 http://www.wralsportsfan.com/ncsu/story/9597595/
Scotty arrives at Lowes Food Store
Scotty arrives at his first event this morning
LIVE COVERAGE OF PARADE.
Josh Turner appeared on stage with Scotty to sing "Baby lock them doors" and "Long Black Train" Scotty looked shocked, humbled, emotional! He was very relaxed on stage, and did Garner proud! What a day for him!!
Josh appears at 1: 29 1 1/2 hours into the video below! Full parade and Concert!
UPDATE:
At Saturday's concert, famous country singer Josh Turner came out to surprise the fans waiting to hear and see Scotty.
http://blogs.newsobserver.com/tv/scotty-watch-scotty-takes-garner
Great article detailing Scotty day
Also check out the Home Town Visit tab on the top of this page for additional updates!
I can't change the width or height of this video sorry for the jumbo size!