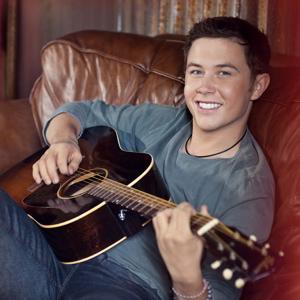 Scotty McCreery heading to the Dominican Republic Dec 27-31 to hand out gifts to needy kids. Scotty has been an avid advocate for Operation Christmas Child, and now he will personally deliver those gifts.
You can click our tab up top here if you want to learn more about OCC. I know many fans were wondering what was happening with this trip, and I know he's had a busy year, but I'm sure this trip is near and dear to him.
I haven't heard of him appearing on any shows New Years Eve, and this may be why. Seeing that he is scheduled to return on 12/31/11, it doesn't really give him time to make a Live NYE TV appearance.
Once again Scotty places the needs of others before his career. I was hoping he would have a NYE appearances, but the OCC is obviously a much better cause. :)
From MSN Entertainment
"American Idol" winner Scotty McCreery will spend part of the holiday season in the Dominican Republic. He won't be on vacation, though. McCreery plans to join forces with the charity Operation Christmas Child to deliver gift-filled shoeboxes to needy children in the country from Dec. 27-31.
It's a cause close to McCreery's heart. For years, he has filled shoeboxes with toys, school supplies and necessity items for kids who otherwise might not get a Christmas present.
This year, McCreery is using his new found celebrity to encourage fans across America to participate in Operation Christmas Child, a project that hopes deliver gifts to 8.5 million children this Christmas season.
http://social.entertainment.msn.com/music/blogs/one-country-blogpost.aspx?post=1d51580b-2fac-41f4-87db-4bc137309646&rrurt=1&rrcontrolId=ratCntrlBinary